Welcome to Suyash College of Education
Education is not a personal possession it is given to the one for the sake of many. Suyash College of Education has been founded by 2005 Nagpur(MH). The Academy is a private no-grant organization and is working on the principle of self financing. Suyash College of Education is set in a well–planed campus, aesthetic building with well furnished Class-rooms, Science Labs, Library, Lecture Halls, Outdoor – Indoor Games & sports facilities, offer an ideal environment for Pursuit of professional career!
We have launched in fulfillment of the solemn desire of the Society to provide excellent education in the area of teacher training in the year 2005.
Education in its true form means we break away the shekels of ignorance and accumulate the knowledge of the universe.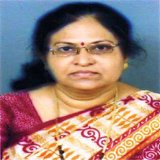 Principal
B.sc. M.A. (History), M.A. (Subject Communication), Ph.D. (Education) Pay Scale: 16400-1350-17750
Latest Events